Local Coffee Roaster in Albuquerque
Michael Thomas Coffee Roaster has two beautiful locations in Albuquerque and they have been in business for over 10 years. One is located at 1111 Carlisle Blvd SE, and the other is in the University area, at 202 Bryn Mawr SE. Both locations have patio seating as well as eclectic indoor areas. Michael Thomas prides themselves on their profile roasting method. This method involves pulling different samples of roasted coffee every 30 seconds from the roasting beans to prepare them for the process of "cupping", a popular technique for determining the roast's best flavor and aroma.
Michael Thomas has a really great website as well, detailing their roasting method and containing a calendar of local events they host and coffee classes they teach.
Here is a look at the "coffee wall" at the Bryn Mawr location: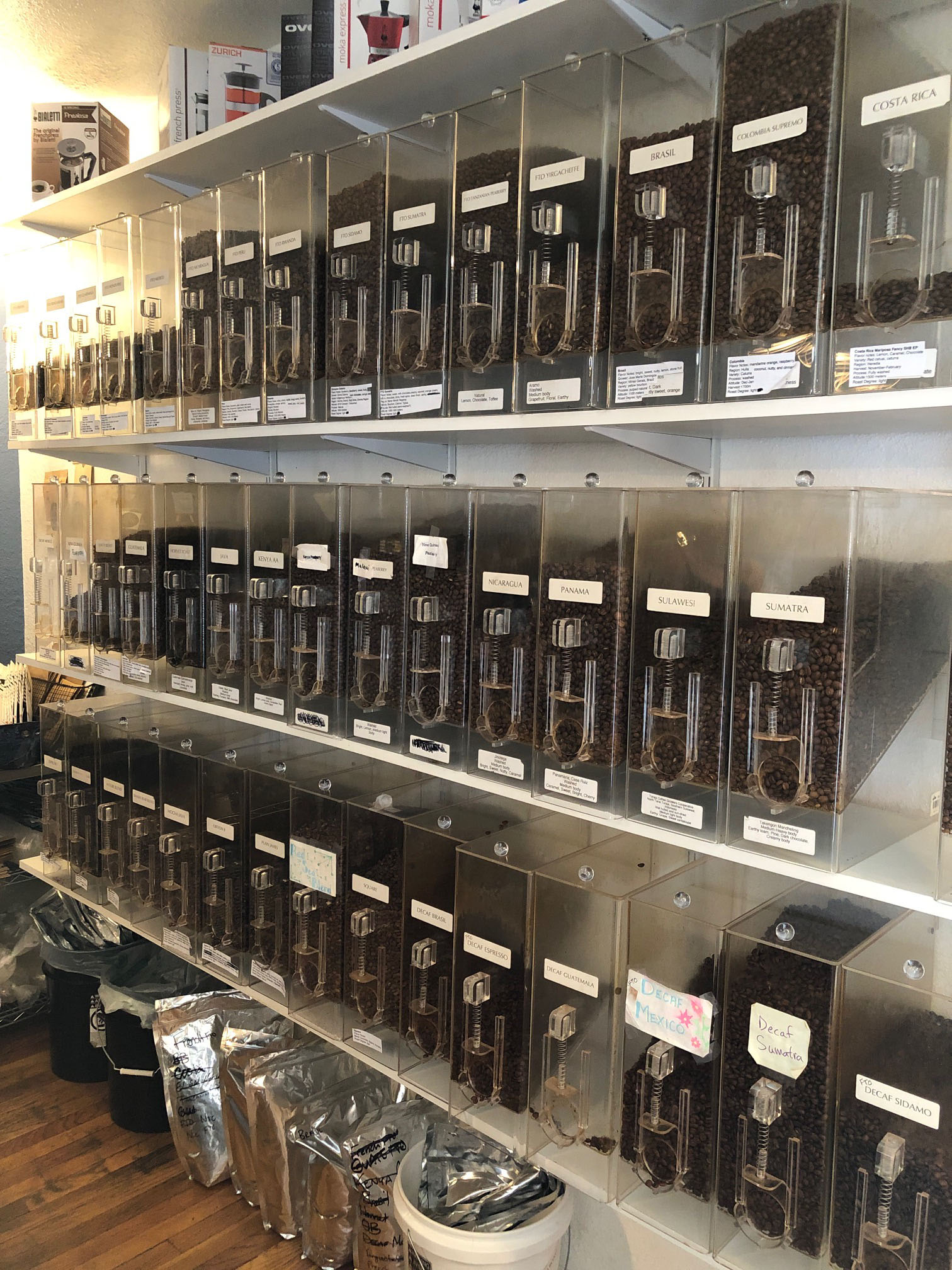 On the day I visited the Bryn Mawr location, I was greeted by the music of Brandi Carlisle, specifically the track "Every Time I Hear That Song." It is a perfect song for a coffee shop vibe. And if you visit many coffee shops, you are fully aware of what I mean by "coffee shop vibe." Michael Thomas has the vibe and should be considered a true treasure of Albuquerque's coffee scene.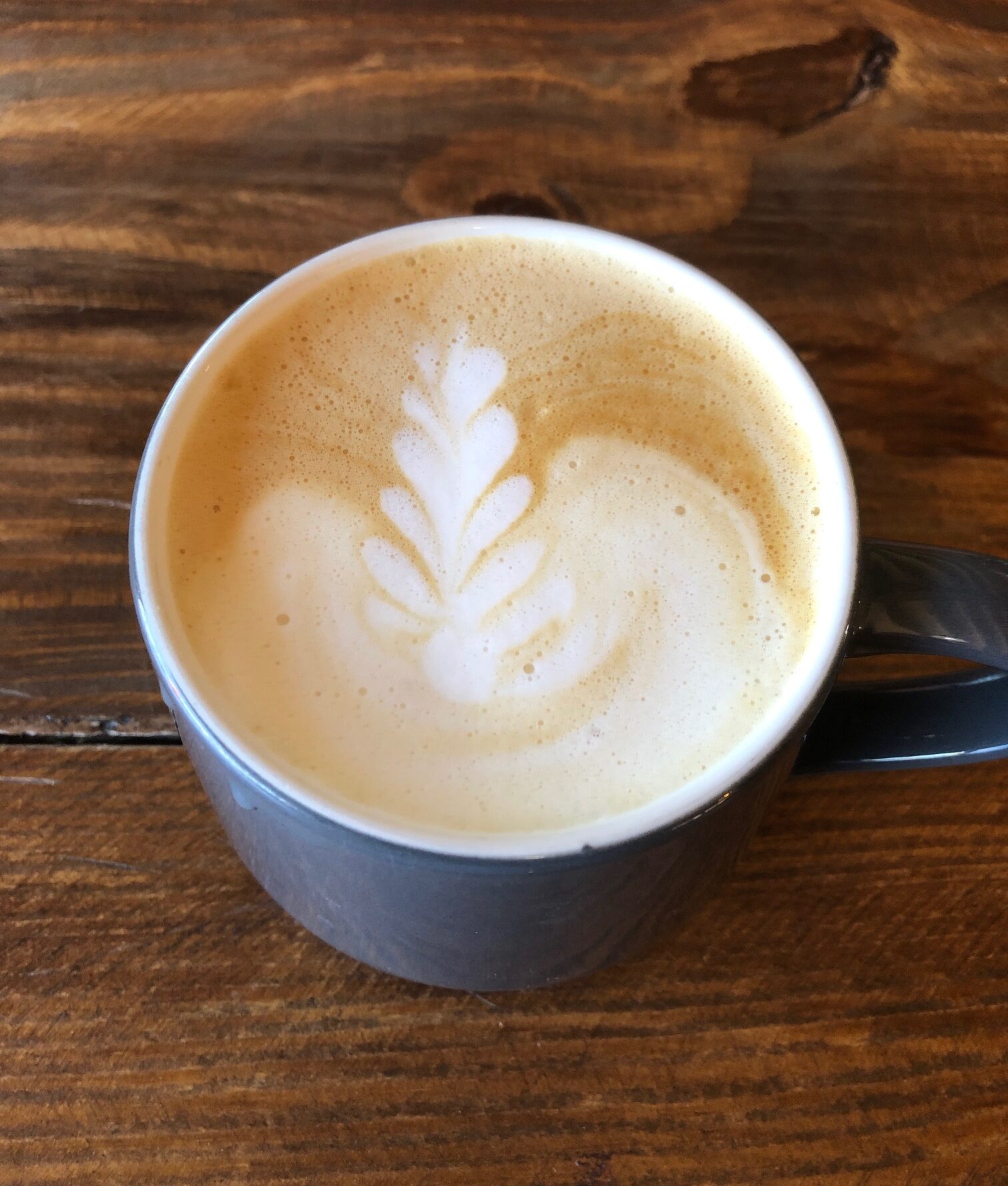 I ordered a latte, one of my usual drinks when visiting shops (or anytime, really). The espresso for the latte was a blend of "Panama Brazil" and "Indian Monsoon." The latte was delicious, had a good amount of foam and was all-around a pleasing beverage. When I visited Bryn Mawr, it was evening and they were about to close up shop, so I needed to take photos quickly! Here is another shot from the shop that evening: (Also see the Gallery for more photos)